Women Ask: Am I Too Old for Cosmetic Breast Surgery?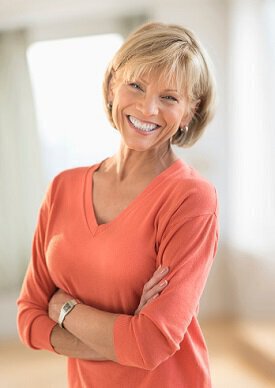 As long as a woman is healthy, cosmetic breast surgery can be done at any age. Although it may commonly be perceived as a procedure for a younger woman – especially those looking for fuller breasts with implants – it can be done any time after 18 years old when the body has matured.
Breast augmentation is a short surgery performed under IV sedation. Implants are placed under the chest muscle through a very tiny incision in the breast fold or areola. Scars heal beautifully, and recovery is fairly simple. There is minor discomfort, which only lasts about a week, and many patients only take a few days off from work and a month off from exercise.
Other types of cosmetic surgeries patients love are a breast lift and breast reduction. If a woman has carried heavy breasts for years, or has droopiness from nursing, weight loss or gain, or the drop that comes with aging, then a breast lift or reduction can provide relief both physically and visually. The desire to have beautiful breasts is not limited to a woman's youth but is important at any age.
Some women will also combine a breast lift with augmentation to get back a lifted, more youthful breast, in addition to a fullness they may not have had originally. The newer, gel-silicone implants have been FDA approved since 2006, and there are many styles offered that allow us to match the implant with what the patient desires. One size does not fit all with cosmetic breast surgery, as women want different degrees of fullness. Either way, women of every age should love their breasts, but sometimes a little help is needed to make that happen at Hass Plastic Surgery!